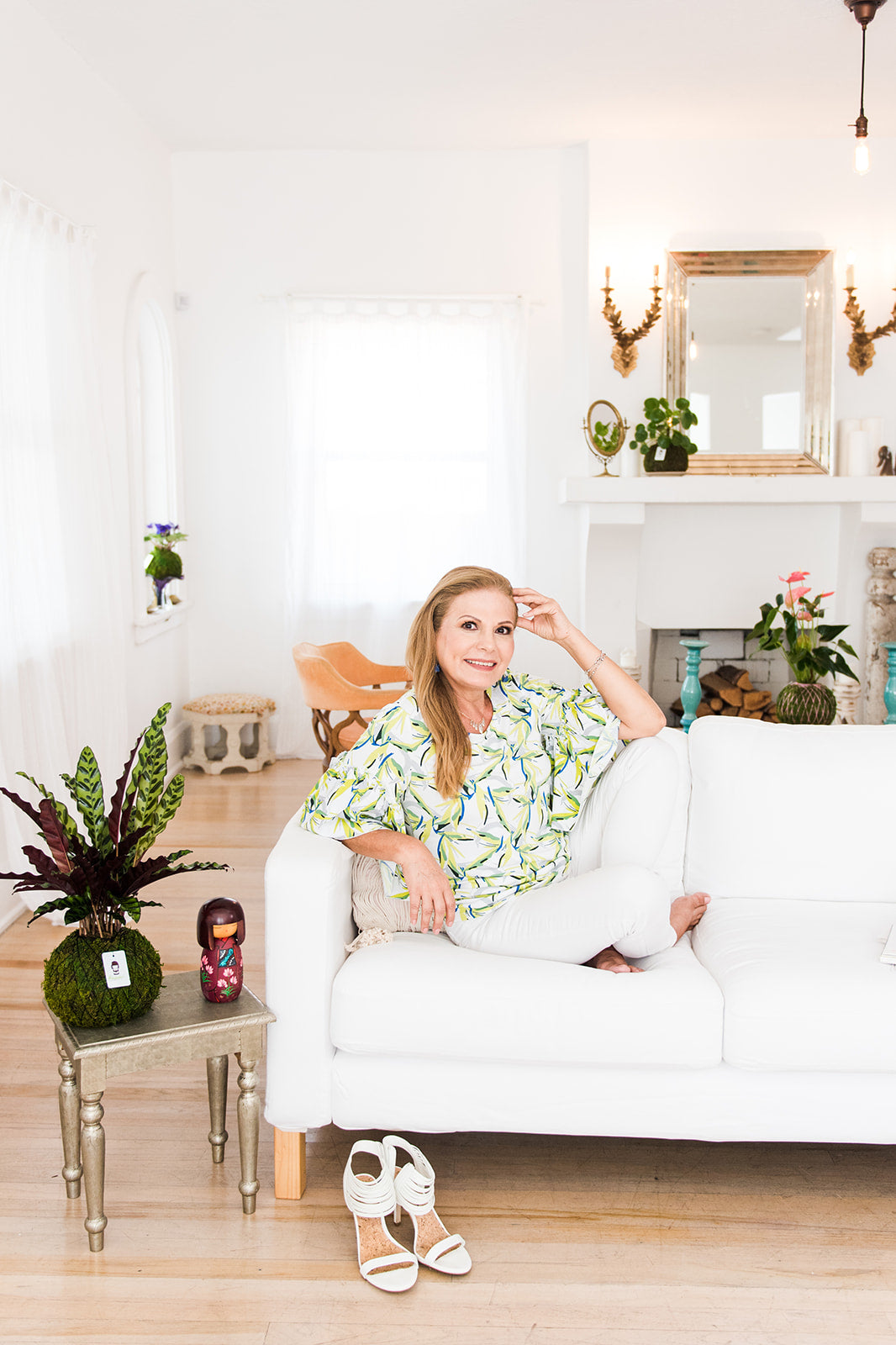 Elevate your store's aesthetic and profits with our high-quality Kokedamas
Enhance your store's sales with our visually striking and unique Kokedamas. These hand-crafted moss balls are a low-maintenance way to add greenery to any space. Their aesthetic appeal and trending status are sure to draw attention and drive sales. From creating a beautiful display to adding a touch of nature to your shelves, our Kokedamas are a great addition to any retail space. Boost your store's appeal and stand out among the competition with our unique and high-quality Kokedamas.
Order Now
FAQ's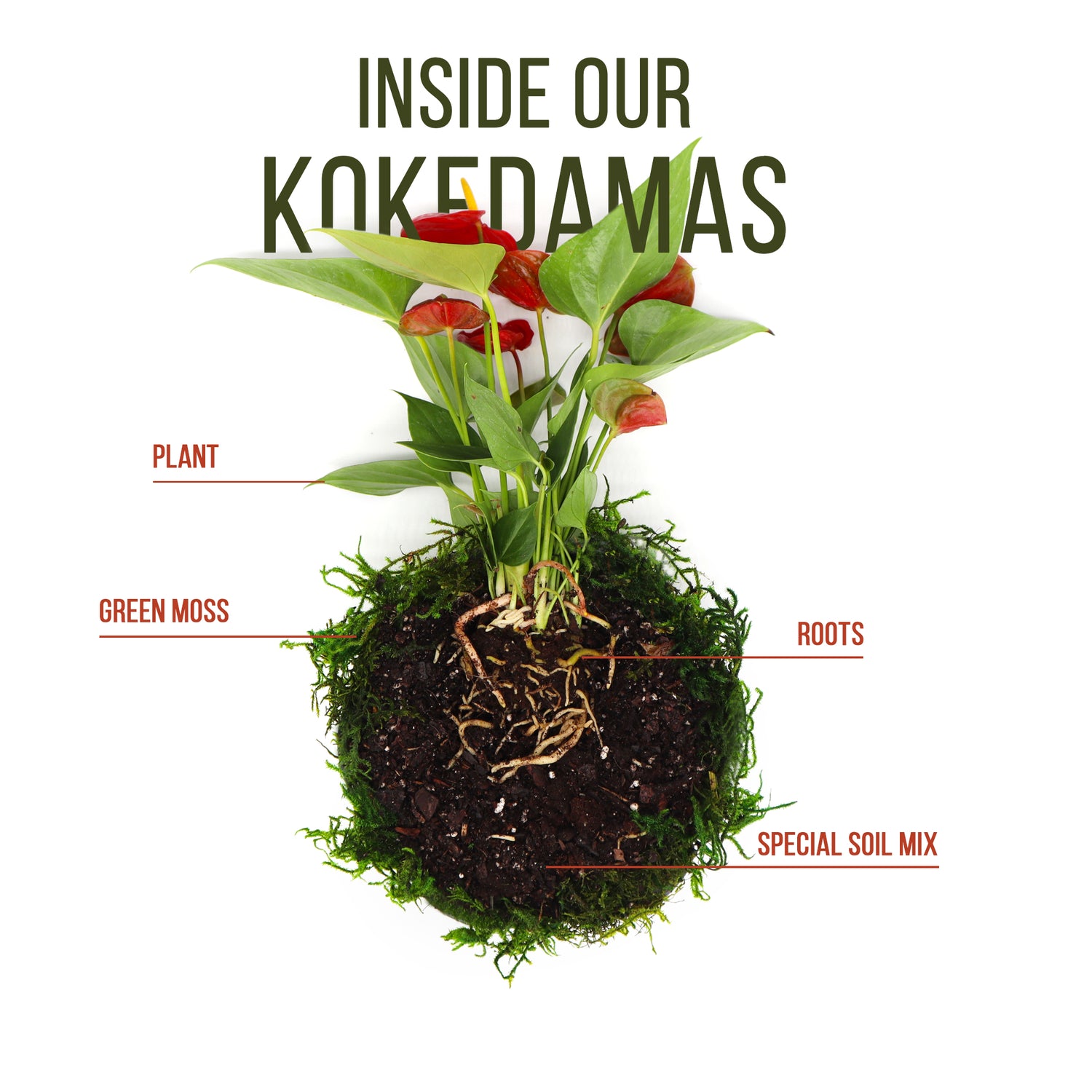 How is the process to order?

1. Select the desired kokedama products from our availability catalog.

2. Send order to our sales team at sales@kazumigarden.com to receive a quote.

3. Once you have received the invoice, confirm your order, and which shipping method you prefer (FedEx Freight, UPS, or LTL Truck Services.)

4. Send payment with a check prior, or after receiving.

5. Our production team will begin crafting your order, which takes approximately one to two weeks.

6. We will provide tracking information when your order ships.

7. Your order will arrive in 3 to 4 days, and you can enjoy your new, hand-crafted kokedamas in your store.

Please let us know if you have any questions regarding the process. Our team is always available to assist you and ensure that your ordering experience is a pleasant one.
What's the minimun to order?

The minimum to order is $500
How long does my order takes?

We take pride in the quality of our hand-crafted kokedamas. Our production time is carefully set from one to two weeks to ensure that each kokedama is meticulously prepared, with the utmost care and attention given to every detail. This guarantees that every kokedama that leaves our facility is of the highest quality and ready to elevate your store's appeal.
How do you ship?

We understand that time and safe delivery is crucial for your business. That's why we take great care in ensuring your kokedamas arrive in perfect condition. We use only the best shipping methods, including FedEx Freight, UPS, and LTL Truck Services, to ensure that your kokedamas are delivered quickly and efficiently. Our shipping process is streamlined to ensure your plants arrive in just 3 to 4 days after the shipment. Our carefully crafted packaging ensures that your kokedamas will arrive in excellent condition and ready to display, making your buying experience with us an easy and enjoyable one.
What's the care after I receive the Kokedamas?

1. Watering: Kokedamas are grown in moss, which helps to retain moisture. Water the Kokedama thoroughly when the moss ball feels lightweight. This can be done by immersing the Kokedama in water for 5-10 minutes. Drain away before hanging or placing the Kokedama back in its spot.

2. Lighting: Place Kokedamas in bright, indirect light or in areas with filtered natural light.

3. Temperature: Keep your Kokedamas in a warm, draft-free location. Avoid placing them in direct sunlight or near heat sources.
How do I sell them at my store?

Our commitment to your success extends beyond the delivery of your order. To ensure your store team is fully equipped to handle any customer questions, we provide comprehensive learning materials. These materials cover everything from care instructions to product information and will ensure your team is knowledgeable and able to confidently answer any questions. Additionally, you'll have access to our specialized FAQs, specifically designed to address customer inquiries, further streamlining the shopping experience for your customers.
How can I display the Kokedamas at my store?

Our wide range of bases not only provide an opportunity to upsell your Kokedamas but also help elevate the look of your store. From sleek and modern to rustic and natural, we have a selection of bases. The possibilities are endless, so let your imagination run wild. From adding a pop of color to a neutral space to creating a visually striking display, our bases provide an ideal way to add value to your store and delight your customers.
How to water multiple kokedamas at the same time?

When it comes to watering multiple kokedamas at the same time, there are several effective methods to choose from.

1. Use a large tray, where you can place 6 to 8 kokedamas of the same size at a time. Fill the tray with water up to 3/4 of the moss ball. Then leave the small kokedamas for 5 minutes, medium-sized for 10 minutes, and large ones for 10-15 minutes. This allows the moss to become fully saturated. After, let them drain in a well ventilated area.

2. Use a hose: If you have an outdoor area. Do it twice a week. It's important to make sure that water is being directed towards the top center of the kokedama for proper penetration.
How to know when to water the Kokedamas?

We understand the importance of proper care for your Kokedama. That's why we include a hang tag on each kokedama that specifies the ideal watering schedule and light requirements for the specific plant. Additionally, you can easily know when it's time to water by simply checking the weight of the moss ball. A lightweight kokedama, is an indication that it needs watering.

Our website offers detailed care instructions and helpful tips on how to maintain the health and beauty of your Kokedama. With our detailed information, you can be confident that your kokedama will thrive in your store, delighting your customers and boosting your sales.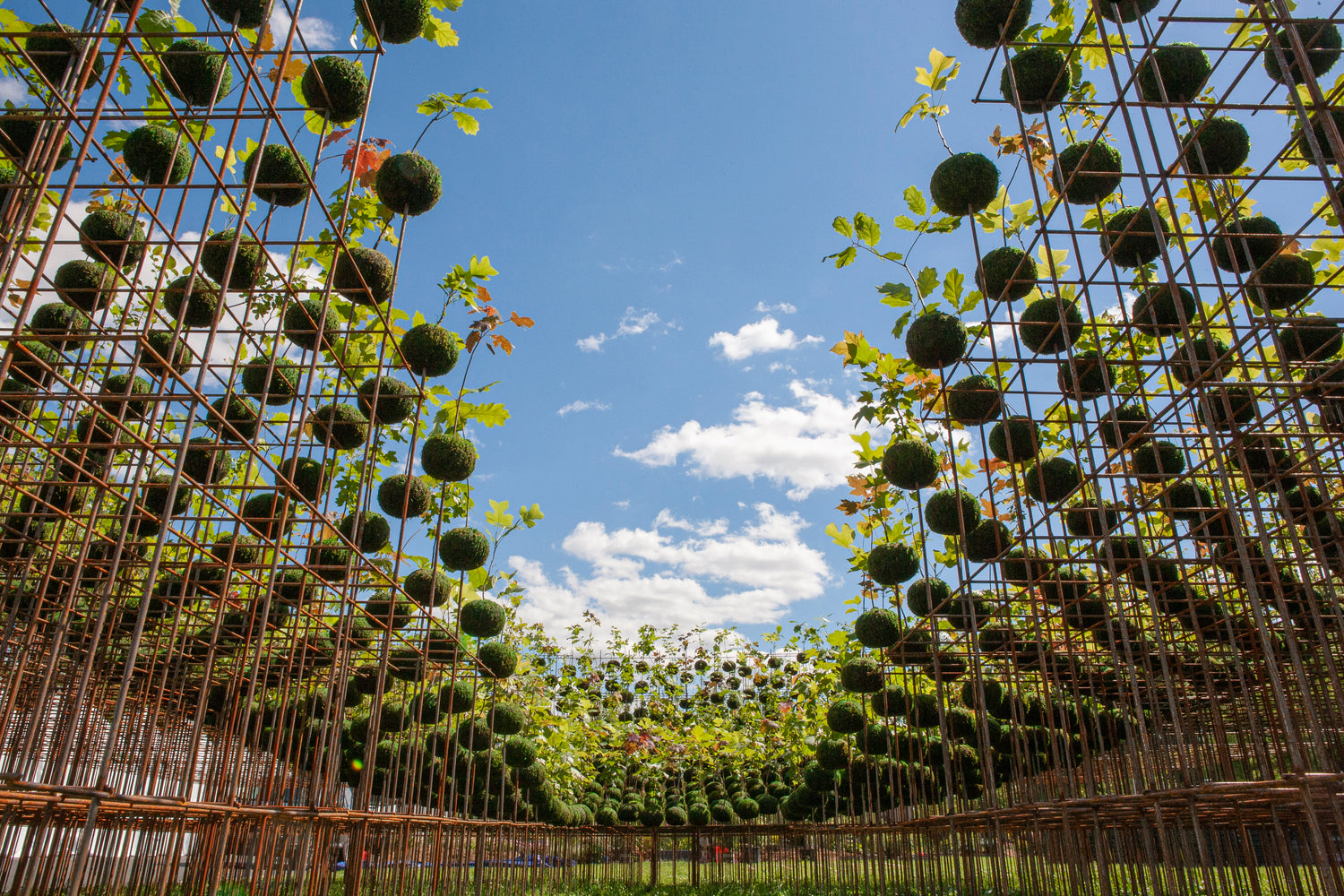 Our Accomplishments
-TPIE 2022 Cool Product Award.
-Gold Medal - The Pennsylvania Horticultural Society @ Philadelphia Flower Show 2021
-The Governor's Trophy for the most innovative or unique design @ Philadelphia Flower Show 2021
-Special Achievement Award for an exhibit of unusual excellence in creativity - GCFP @ Philadelphia Flower Show 2021
-ArchDaily 2022 Nominee for the Building of the Year Awards within the Small Scale & Installations Category
-Being in the PHS newsletter and webinar 2021.
Kokedamas Forest by The Nomad Studio.
-TPIE 2020 2nd Place Best Exhibit 10x10 Award.
-TPIE 2020 Cool Product Award.

Pic by: The Nomad Studio.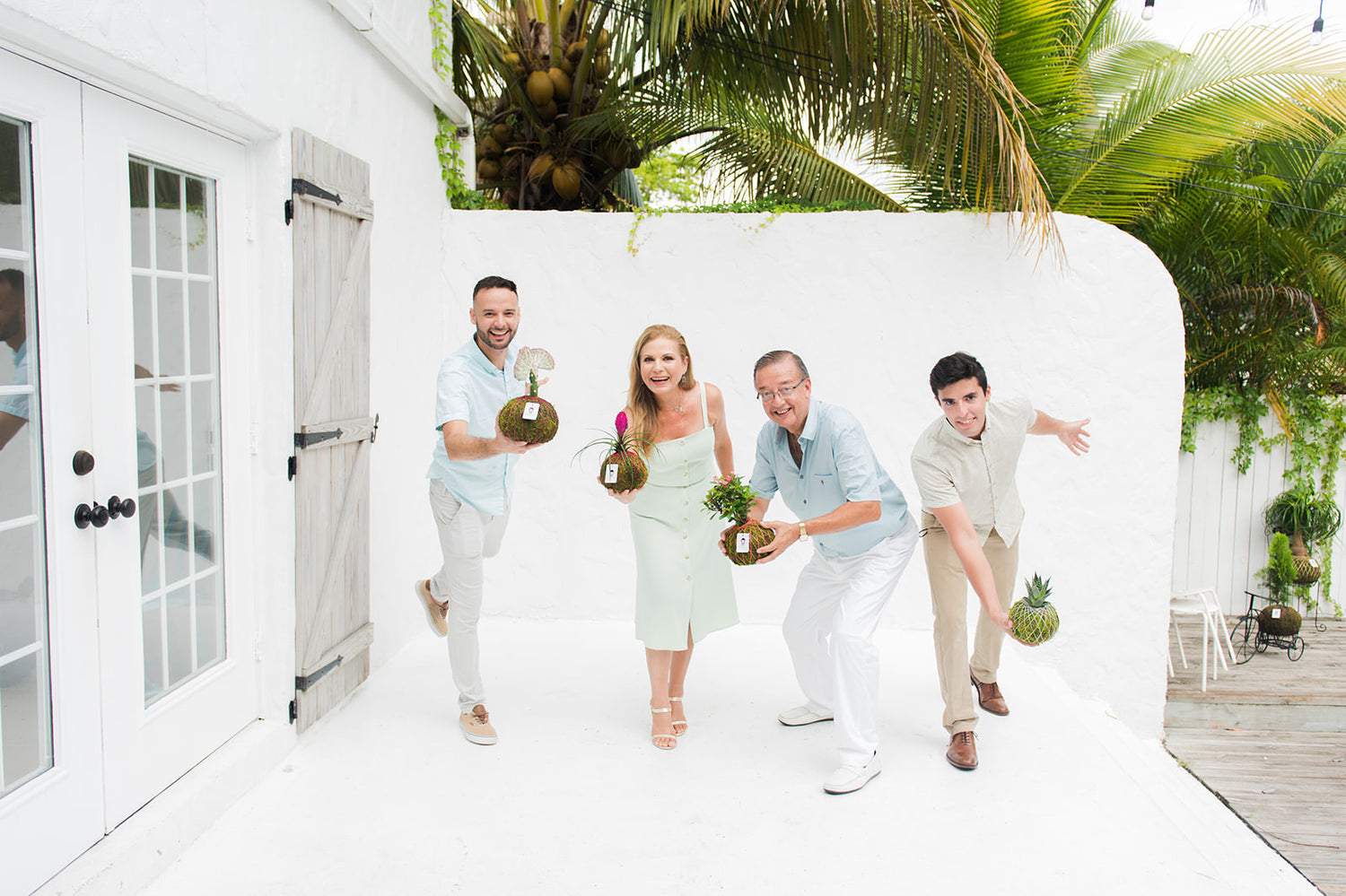 About Us
We specialize in the art of crafting kokedamas, which bring together the beauty of nature and art. We believe that our kokedamas can not only connect you with nature but also bring a sense of beauty and peace to your home or store. Our mission is to be the premier provider of hand-crafted kokedamas and promote their use as living art pieces that connect individuals to nature and contribute to their overall well-being.
Our kokedamas are not only beautiful, but they have a purpose. We see a world where people are more connected to nature, and to themselves, through the simple act of caring for a living plant. We believe that our kokedamas can contribute to a person's mental, physical, and emotional well-being, and we strive to make that connection a reality for as many people as possible.
We're dedicated to providing the highest quality kokedamas, and providing detailed care instructions and customer support. We invite you to explore them and connect with nature through our living art pieces.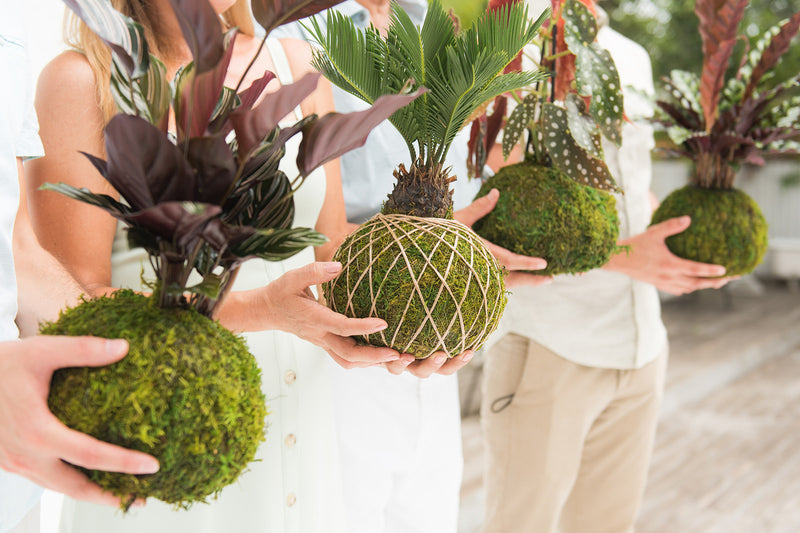 Let's Handshape Together a Greener World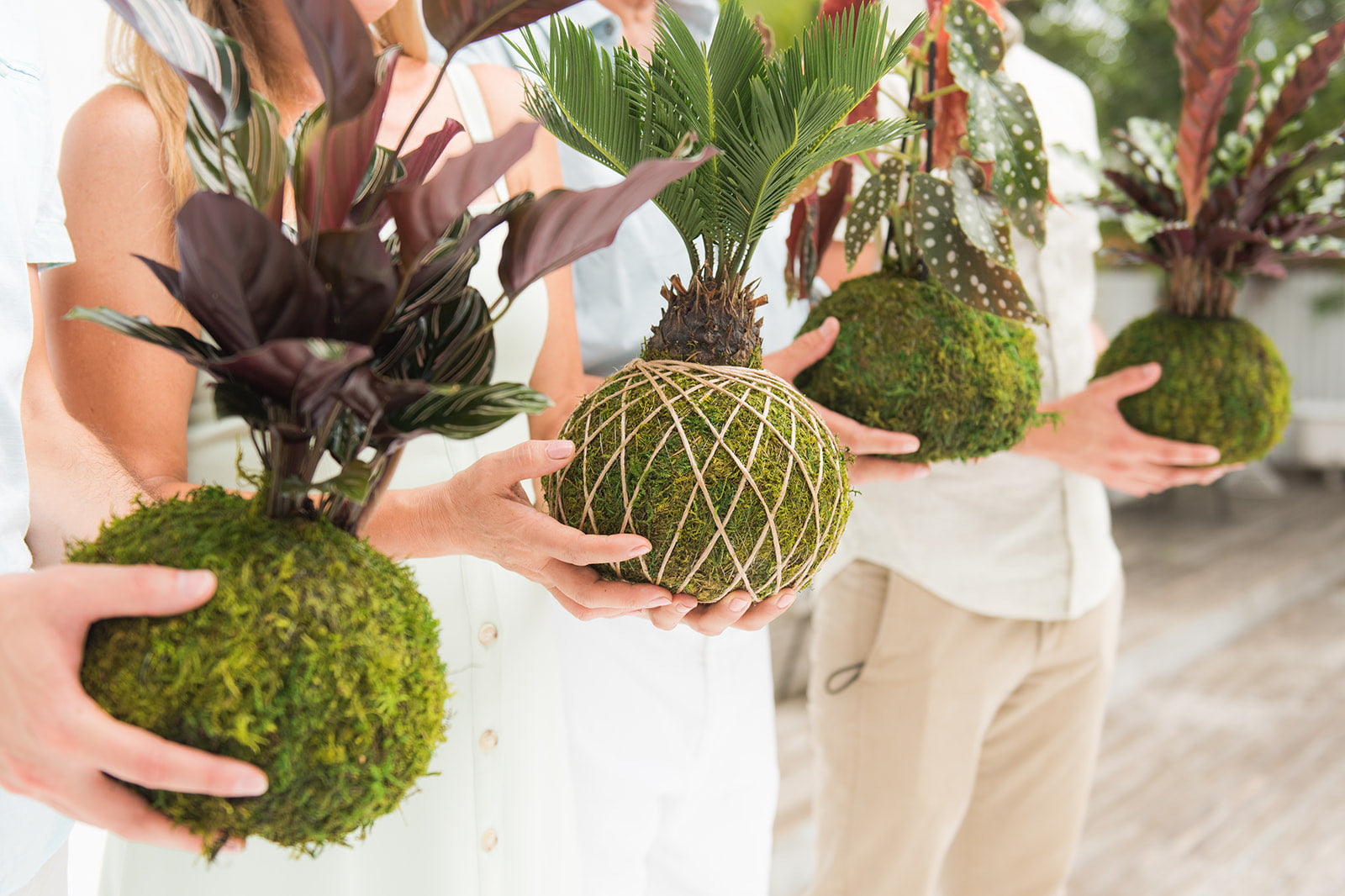 Let's Handshape Together a Greener World