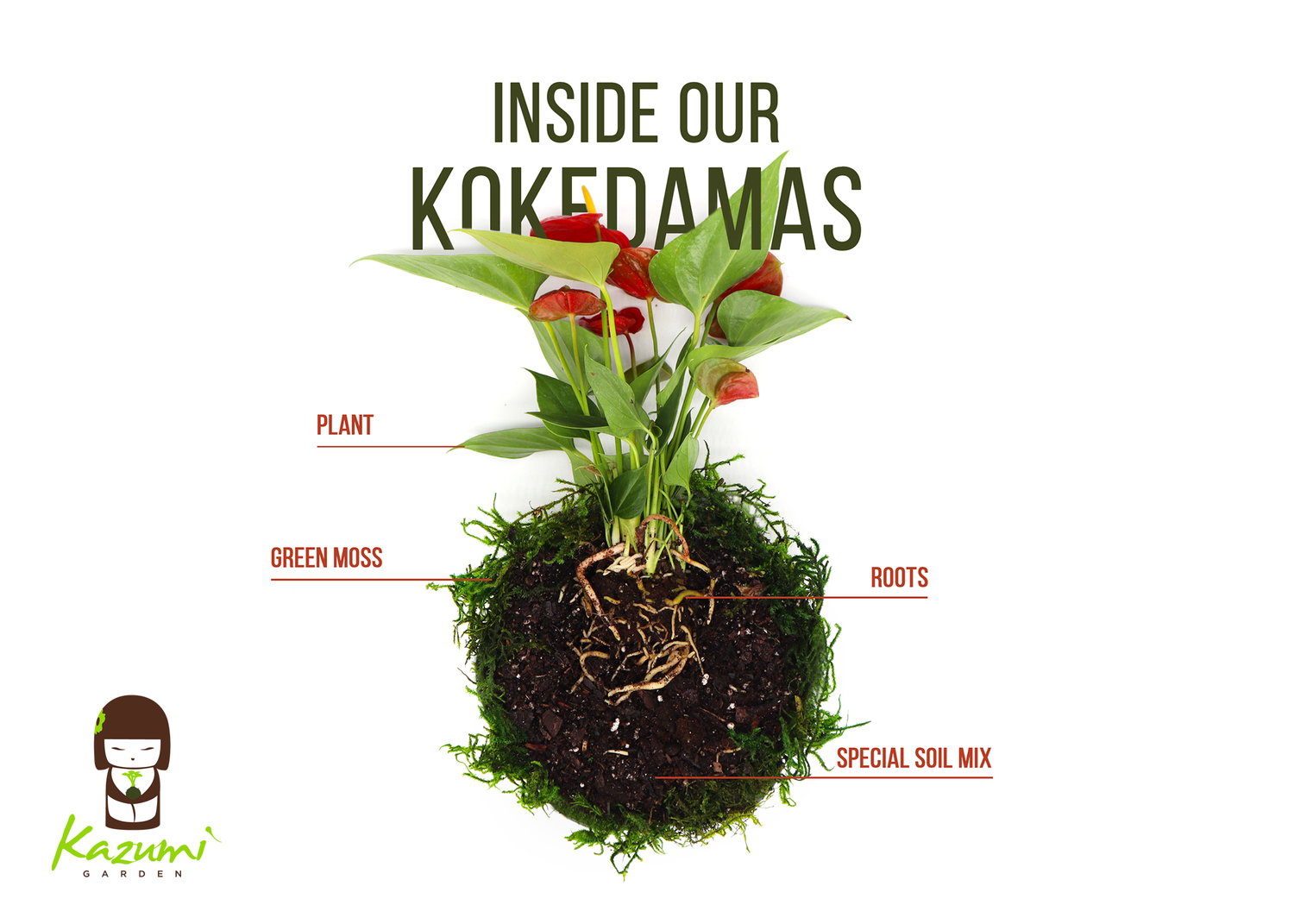 Kokedamas こけだま
an ancient Japanese art created over 1000 years ago that means ball of moss. This technique recreates a unique habitat where nature and art blends intimately promoting health and relaxation.
Shop Now
Add Beauty to Your Space
Vibrant, lush, and crafted with care using only the finest materials, these heavenly beauties celebrate the warmth, growth, and blooms of the season.
Watering

Easy maintenance, Kokedama is a simpler way to water your plant. The moss helps to absorb and to drain the water well.

Most of our Kokedamas needs water only twice a month!

Free Support

We are here to guide you during the care, no more dead plants!

You'll have the best experience owning our kokedamas.

The Ideal Gift (or Selftreat)

Kokedamas make the perfect gift!

Nature by itself, less plastic, no pots. Also, it's handmade with love.

We ship Nation Wide with the best shipping rates.
Let customers speak for us